Charlotte Sullivan was born in Toronto, Ontario, Canada on October 21 1983. She is married to Actor Peter Stebbings.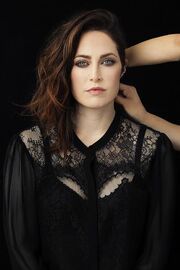 Before Rookie Blue she was most notable for her childhood role of Marion Hawthorne in the children's movie, 'Harriet the Spy' in 1996, which she starred alongside current co-star, Gregory Smith.
She has also starred in a large number of other films and television shows including; The Pathfinder, Lucky Girl, The Perfect Catch and Defendor. She has had role's or guest starred in episode/s of; Smallville in which she played Maxima, M.V.P, Across the River to Motor City, Blue Murder, The New Ghostwriter Series and a large variety of others.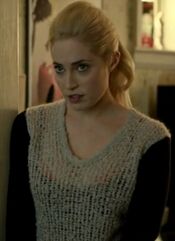 In interview's Charlotte has stated that the movie, 'Edward Scissorhands' is what inspired her to become an actor.
She became one of TIFF's Rising Stars for 2012.
Originally she read for Traci Nash on Rookie Blue before getting a call back asking to play Gail instead.
She has a passion for photography and her work was even featured in Stain Magazine.